Huge Range of Carpets, Vinyls and Wooden Flooring Available
Celebrating Over 40 Years in Business
Expert Fitting by Fully Qualified Floorlayers
Free Measuring and Estimating Service
Carpet Samples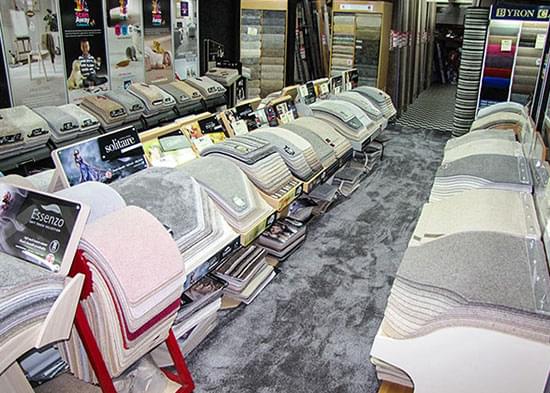 Carpet samples showroom with 100's of colours & textures to choose from.
Carpet Rolls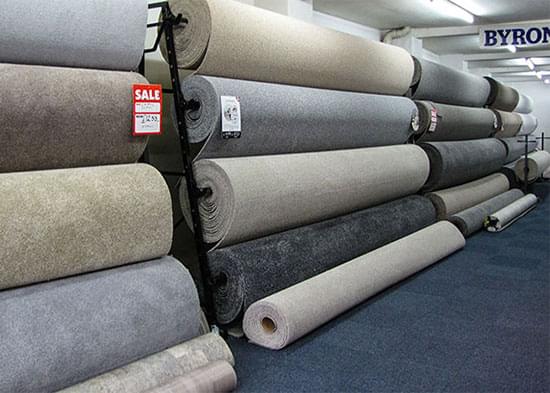 Over 50 rolls of carpet in stock. Naturals, Twist Pile, Saxony, Stripes and much more.
Roll Ends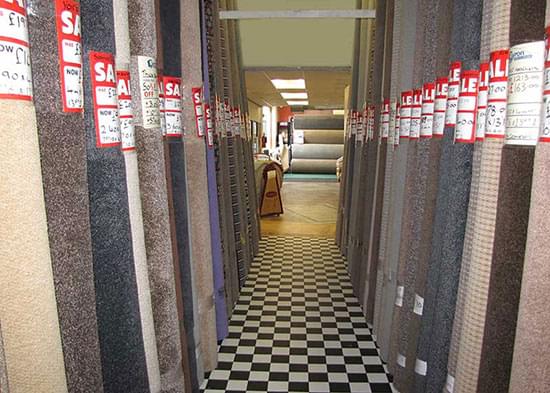 Over 150 room size roll ends.
UP TO 55% OFF
Normal Price
Hucknall's Largest Stockist of Quality Carpets
Welcome
Established in 1974, Byron Carpets is a family run business with the sort of customer care and after-sales attention that is hard to find anywhere else.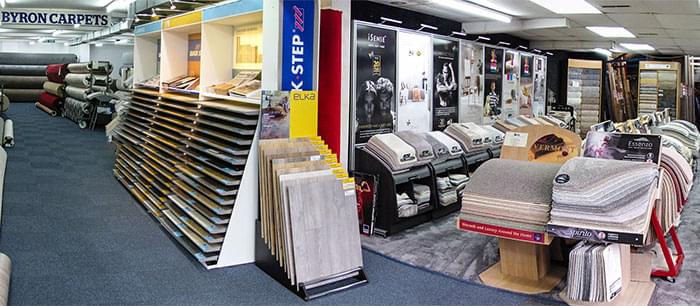 Call in to our showroom and see our incredible selection of carpets, vinyls and wood flooring in a huge range of colours, styles and patterns, to add comfort, style, appeal and warmth to your home.
We offer free help, advice, measuring and estimates so you can price up the whole job with absolutely no obligation.
Unlike most other carpet and flooring specialists, we offer the complete, start to finish fitting service. If furniture requires moving or old carpets need taking up and disposing of, for a small charge our fitting team will take care of it. All you need to do is sit back, have a cup of tea and let them get on with it. Ask for details when you book your fitting.
You will be amazed at the choices, thrilled with the ideas, and pleasantly surprised at how affordable everything is.